So I've blogged about my anxiety before. If you want to read the post, you can do so here. So yes, I do take medication and that helps IMMENSELY, but medication is not a standalone solution. Medication is like… when you buy a shirt and you think you look amazing, then you go to work and under the fluorescent lights, the shirt is see-through and everyone can see your bra that you should have thrown away last year.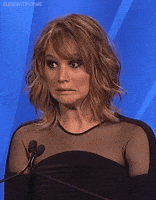 Medication best works in conjunction with other things like self-care and therapy. Therapy is amazing. I don't go and that's really only out of sheer laziness because I don't want to put the work in to find a good therapist. Don't be like Megan. Go to therapy.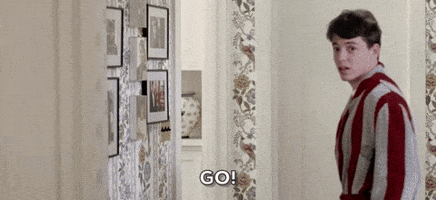 HOWEVER, I'm not too bad at self-care. I know when my heart starts pounding, and I get a little flail-y and unfocused that I'm on that panic attack clown car, and I need to get the fuck off even if it's already going at 50 mph. Social media is a big source of anxiety for me. Maybe because sometimes it feels like a lot of people yelling. And that's okay. What is a source of anxiety for me is that I sincerely care about what people are usually yelling about. So I care about this, and that and then all of a sudden, I have way too much… care-age (made up word) in my head and that's when the ignition in the clown car starts.
Therefore, I'm going to tell you what I do for self-care. These might not be things that work for you. But maybe they will give you ideas OR encourage you to make a list of things that help you. So you can refer to it when your brain is like OMGWTFBBQARGH.
1. Go for a drive: I do this because when I'm in the car, driving, I can't be on my phone. I can't be answering emails or messages or checking Twitter or finding out that someone I thought was cool is posting #alllivesmatter like an asshole on Facebook. So I put on music that makes me happy and I driiiiiive. I go on back roads where I'm not going to see a lot of cars and I listen to old school Good Charlotte (I yell out Motivation Proclamation like no other), and sing along with Green Day or whatever. I often get story ideas in the car or work out plot points that aren't matching up with is a major bonus.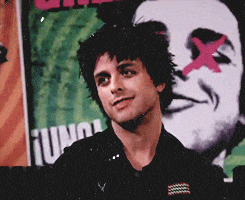 If you don't know who this is, we're not friends.
2. TREAT YO'SELF: And I'm not saying you need to go out and buy like $200 shoes. Swear to God, treating myself is going to Sheetz and getting a Krispy Kreme. It makes me happy. Or ordering washi tape off of Etsy (I got really cute cat tape the other day, which I plan to cover myself with). But doing something for myself makes a difference in how I feel. Saying, "I deserve this because I didn't cry in the fetal position today" is valid. I mean, hell, if I did cry in the fetal, then I deserve that damn donut even more.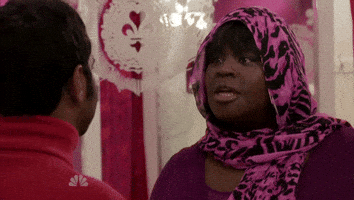 3. Exercise: I know! I know! Getting sweaty and moving limbs is the worst. I like to take a walk around my neighborhood but if you live somewhere or in a climate where that's not possible, then just get moving in whatever space you have. Even some sit ups or jumping jacks, or whatever. You'll feel better. You'll have more energy. You become more aware of your body and it's power and how humans are pretty cool when we're not being assholes.
I had to include this gif because LOL what is this????
4. READ. Yeah, like duh. Pick up a comfort read. For me, that's probably a lot of Kristen Ashley. Find a book/author you can read again and again and finish that book with a smile on your face and a full heart.
5. Write: Yeah, this is probably not for everyone. But writing is self-care for me. I like to write a random scene that no one will ever read, just something that popped into my head. It feels so good to get it down. And who knows, maybe I'll come back to it later. But I feel like it… empties out my head. And gives me room for new ideas. 🙂
6. Bullet Journal: Don't make fun! I fucking love my bullet journal. I brainstorm freehand in it, I plan out my schedule, I doodle. I open it up and even if my life is chaos, it feels sort of organized on paper. WHO KNEW.
7. Intimate relations: By yourself or with a partner (s).
Nope, you were not getting out of here without a Tom Hardy gif.
8. My cats: I pet them. It's soothing. I also talk to them and nuzzle their fur. Hey, it's soothing as fuck. GET A CAT.
Honestly, this gif is some damn good self-care.
Ok so that's all I can think of for now! Feel free to leave me ways you self-care in the comments. Maybe it'll help someone out. 🙂 We're all in this together. Just remember that your health comes first. I love you and want you well. <3